Waardebepaling Onderneming
Een waardebepaling van een onderneming wordt niet alleen uitgevoerd bij het kopen, verkopen of fuseren van ondernemingen, maar vindt ook plaats bij:
periodieke waardering conform de aandeelhoudersovereenkomst
geschillen tussen aandeelhouders
in- en uitkoop van minderheidsbelangen
strategische besluiten of grote investeringen
fiscale vraagstukken bij overdracht en nalatenschappen (de belastingdienst verlangt vaker een waardering op bedrijfseconomische factoren)
boedelscheidingen
herstructureringen
impairment tests en inbrengverklaringen ten behoeve van accountants
Onderzoek, analyse en kennis van uw onderneming, uw branche en toekomstige ontwikkelingen vormen de bouwstenen voor een succesvolle waardering van uw onderneming.
Waardebepaling: toegevoegde waarde
Waardebepaling is maatwerk. ProMissie onderkent voor haar cliënten deze fundamentele 'waardestuwers':
kwaliteit en afhankelijkheid van het management
realistische prognoses van balans, resultaat en kasstroomposten
synergie-effecten
juridische contracten
afhankelijkheid van klanten, leveranciers en medewerkers
benutting van de productiecapaciteit en efficiency
vermogensstructuur
concurrentieanalyse
brancheverwachtingen
Waardering: méér dan cijfers
Inzicht bepaalt de prijs en niet de methode. Wij kiezen altijd de methode die past bij het doel van de waardering. ProMissie kijkt niet alleen cijfermatig maar vooral nuchter en kritisch naar de onderneming. Wij hanteren geen gemakzuchtige vuistregels en kijken vooruit: de waardering van een bedrijf gaat over toekomstige opbrengsten.

Waardebepaling door RV: Register Valuator
Een waardebepaling moet er bij voorkeur snel zijn. ProMissie werkt effectief en maakt gebruik van hoogwaardige, specifieke software voor waardebepaling. Een van onze RV's, Register Valuator, presenteert de waardebepaling in een helder rapport. Onze toegevoegde waarde: veel mensen weten de prijs. Een goede waardebepaling geeft de prijs meer waarde!
ProMissie is aangesloten bij Brookz, het platform voor bedrijfsovername.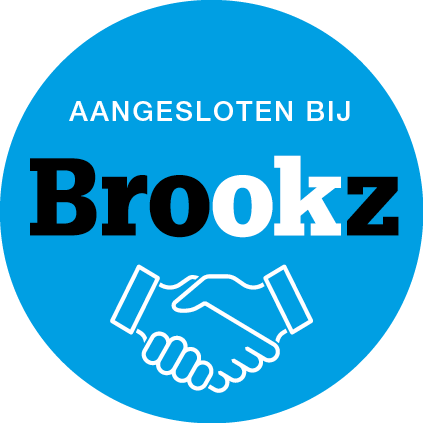 e-mailadres wordt beveiligd tegen spambots. JavaScript dient ingeschakeld te zijn om het te bekijken.